Grow your business by becoming a Certified NATURE STONE® Installer.
What is Nature Stone?
A blend of natural stone and our specially formulated epoxy expertly installed over existing concrete.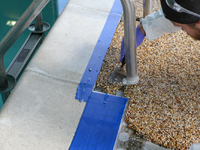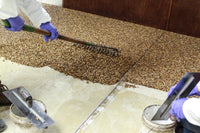 Use Nature Stone Brand Materials for your next flooring project.
Since 1989, Nature Stone® flooring has been expertly installed in more than 60,000 homes covering 30 million square feet.

And now our materials and process are available to contractors nationwide.
Learn More
Available in Quantities for small or large jobs
Epoxy Binder System (All Parts)

Regular price

from $56.99

Stones

Regular price

from $15.99

Waterborne Urethane Topcoat

Regular price

from $82.99
*Pricing subject to change and delivery is subject to availability.