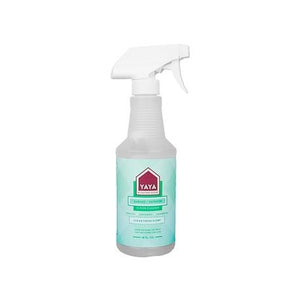 Nature Stone®'s unique ready-to-use spray & wipe formula combines a fresh, clean fragrance and surfactants to remove heavy soils, grime, mud, as well as leaf & grass stain residue from Nature Stone® outdoor & garage flooring without harming the epoxy or stone surface.
Nature Stone® Garage/Outdoor Floor Cleaner is non-hazardous, non-flammable, biodegradable, non-toxic, and non-corrosive.
Ideal for use on residential, institutional, as well as industrial Nature Stone® flooring applications. The no residue/no rinse formulation also deodorizes the area where applied.
16 FL OZ Bottle or Case Of 15 16FL OZ Bottles